22 Nov 2022, Samaria:  "Zionism had produced one of the most dynamic, creative, powerful, and unerringly democratic nations in the world–the only 'ism' of the 20th century to succeed and succeed massively. All that we would forget just because some American students were labeling Zionism racist?"  – Michael Oren, Israel's Ambassador to the US during 2009-2013.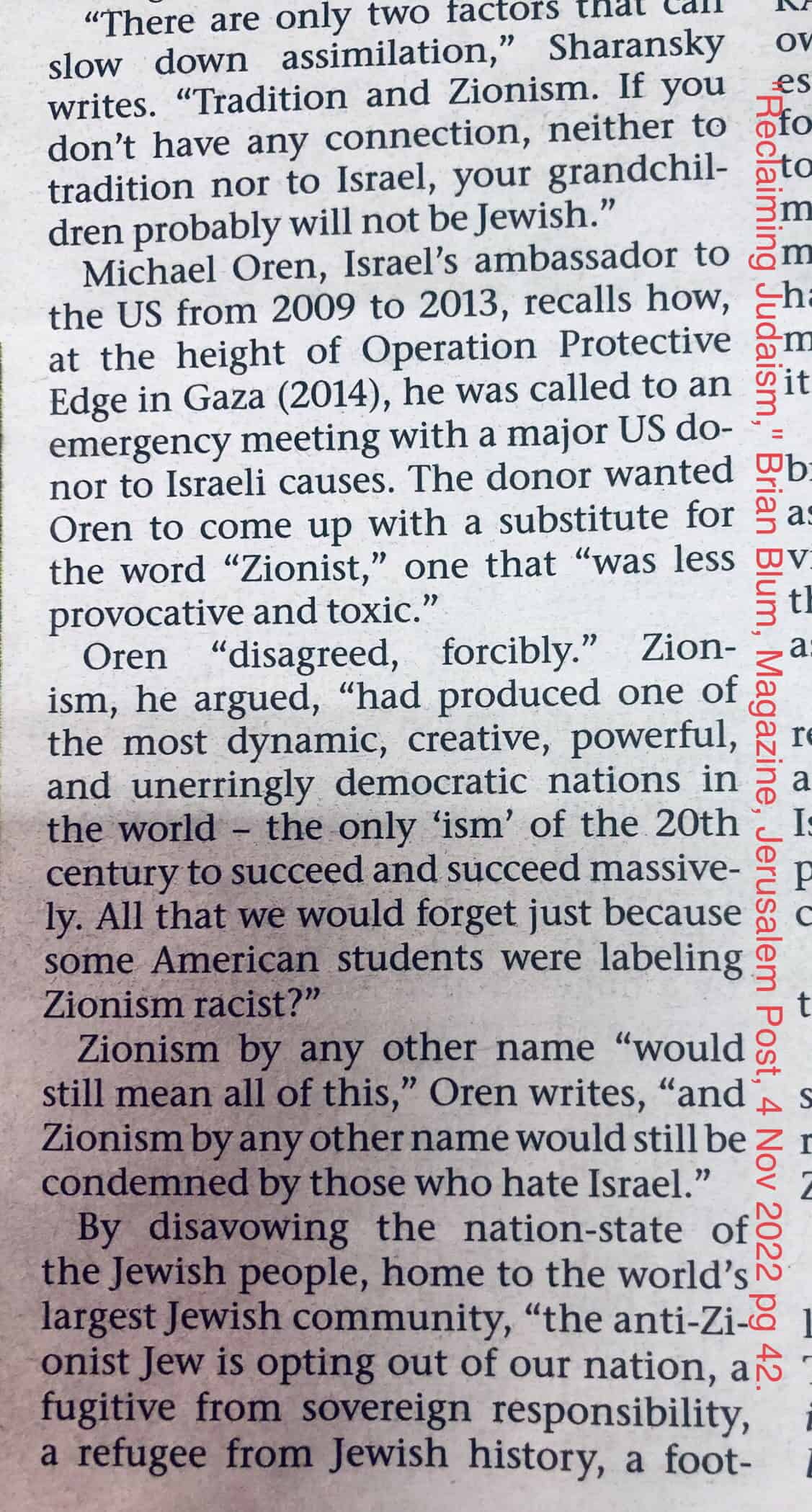 "Zionism by any other name would still be condemned by those who hate Israel." – Michael Oren.
"Reclaiming Judaism," Brian Blum, Magazine, Jerusalem Post, 4 Nov 2022 pg 42.
A Michael Oren article:
https://www.jpost.com/judaism/article-719600