26 Sept, 2023, Samaria: Fighting at the Gaza border, fighting among residents in Tel Aviv, and comic relief.
"After attacks on troops, IDF UAVs strike Hamas positions in Yom Kippur," Jerusalem Post, 26 Sept 2023 pg 1.
During Yom Kippur, militant Arabs in Gaza did not break from their 11-day assault on Israeli soldiers at the border fence.  The IDF responded by attacking Hamas positions.  Hamas is the democratically elected political leading party in Gaza.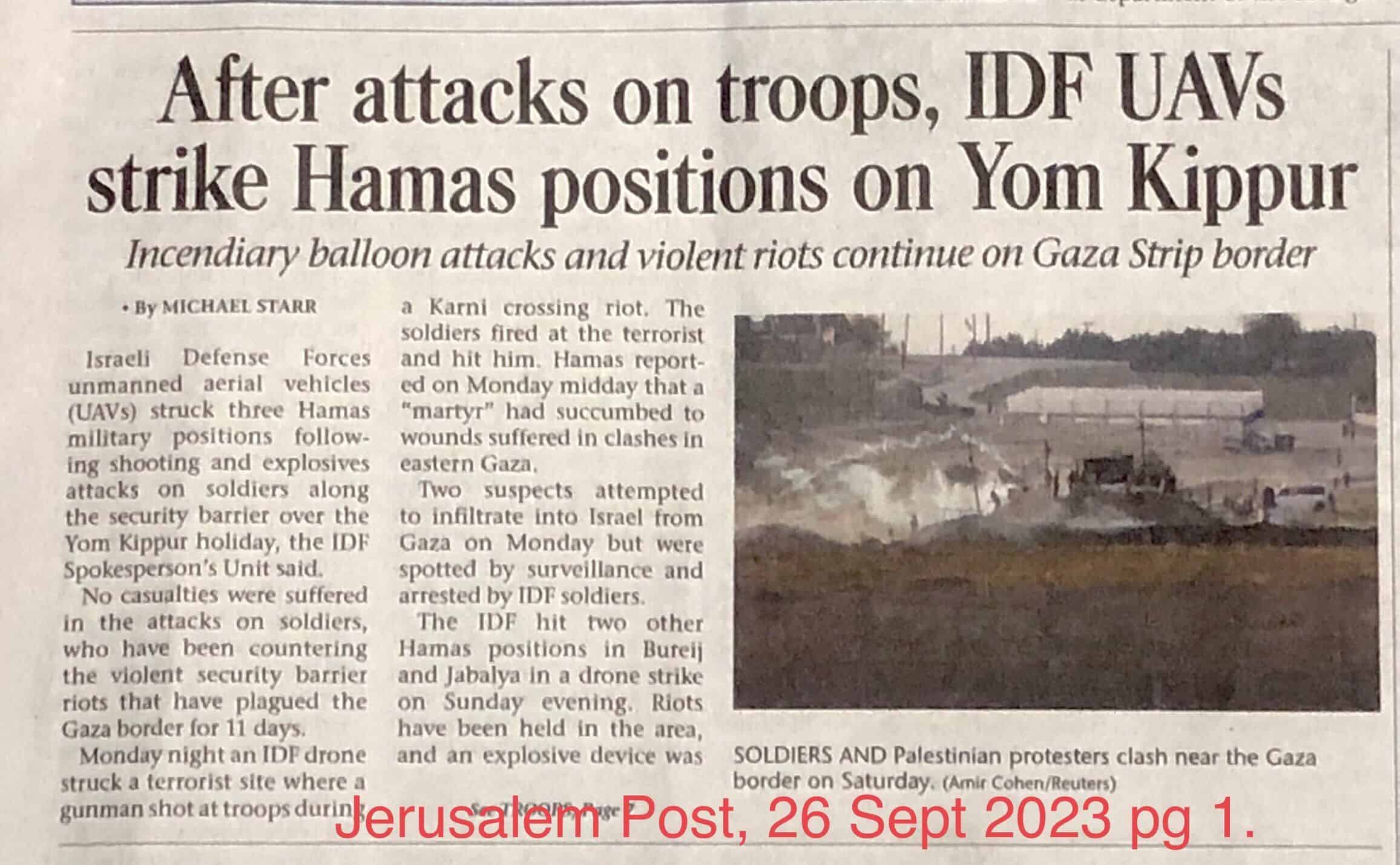 While the battle raged on the Gaza border, citizens fought against one another in Tel Aviv.
"Fights break out in TA over gender-segregated Yom Kippur prayers," Jerusalem Post, 26 Sept 2023 pg 1.
In traditional Judaism, women and men are located in separated sections in the synagogue or during prayers.  Tel Aviv, being largely secular, has residents who oppose such traditional thoughts.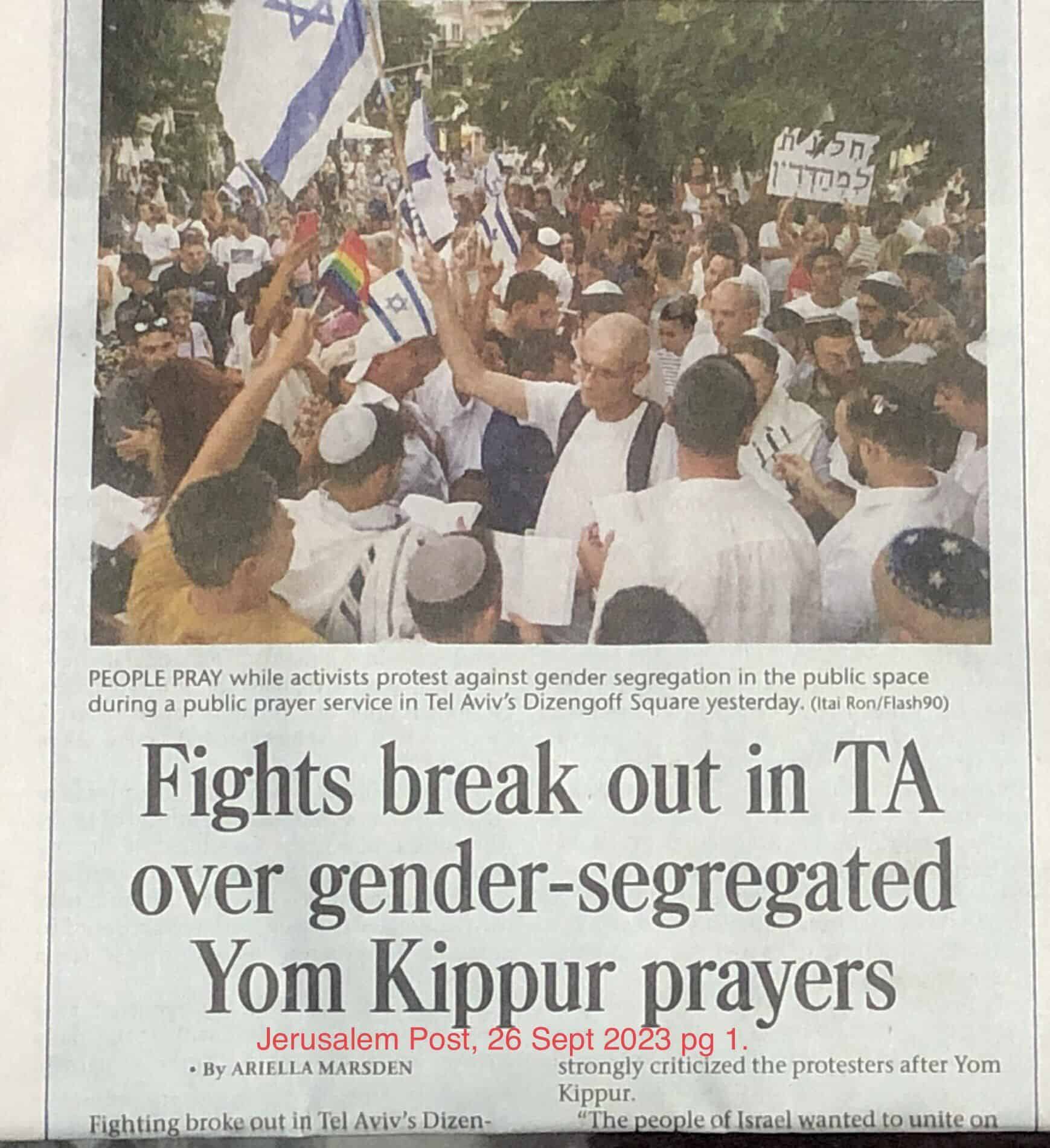 And then a funny social media photo showing the contrast between secular and religious in Israel: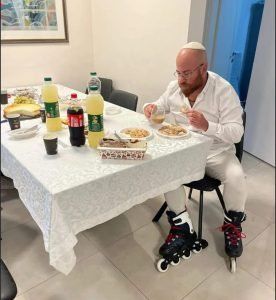 A comical picture of a religious guy breaking the fast after Yom Kippur having just rollerbladed home as quickly as possible from the synagogue. This is so humorous, since only seculars would use rollerblades or bicycles during Yom Kippur, and seculars would not dress in white.  Religious would dress in white, but go only by foot. As for automobiles, driving is actually against the law during Yom Kippur.  Also, traditionally, the fast is broken with sugary drinks and cake.  Seculars rarely even fast during Yom Kippur.
Pray our work will continue among a complicated mix of people.