24 April, 2023, Israel:  Have you ever made yourself vulnerable, to share your struggle with another, only to have them say "Well, you think THAT's bad…" You're not alone.  I've experience the same thing often, when I've expressed what are the needs.  This kind of response also seems to belittle the need, as if I ought to feel guilty for bringing it up.
Whenever I speak of a need, my request is that people will pray about it.  It's never for manipulation:  "Not under compulsion," 2 Corinthians 9:7. 
Today, one of JTOD's monthly Partners sent me the below article, to encourage me. I'm so thankful that they show the time and care to understand my challenges and heartbreaks in this work.
It's such a blessing, that I decided to feature it as a special insert below: "Don't Tread on My Suffering," from sufferwell.org: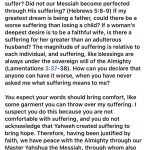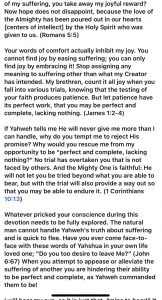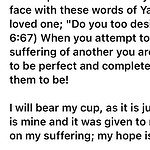 Source: Sufferwell.org