IDF soldier stabbed near Kiryat Arba, assailant killed: The terrorist approached an IDF military post and stabbed one of the soldiers that was standing guard.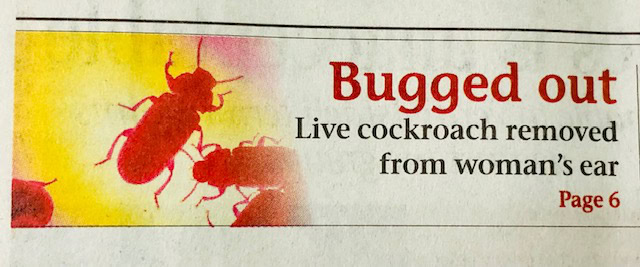 The doctor reports that the patient usually experiences a great amount of pain and fear. This creepy-crawly story is about the bugs. The doctor reports that he gets a call like this once every couple of years.
It takes prayer and focus to actively search out news and commentary that is written with a level of honesty and a level of agreement with your own world view.
Prime Minister Yair Lapid's message to the West: "Israel, as everyone knows, is not obligated by anything [is not a party to the Iran deals] and will do what it needs to stop a nuclear Iran and prevent Iran from using its terrorist proxies [like Hamas, Hezbollah, and Islamic Jihad] in the region."
18 Aug 2022:  The difficulties of conducting work in a troubled land:  When one stays in "victim mode" constantly, one can never do any wrong; your neighbors can never do any right; and it is permissible to exaggerate your neighbor's wrongs, to lie, and falsify, with no limits.
Overall average is almost 12k shekels ($3,600 USD), however, the average is almost 27k shekels for monthly salaries in the tech sector.  The poorest sector, the hospitality workers, average less than 6,000 ILS per month ($1,709 USD).
The Israel Police closed off all of the suspect's chances for escape and hiding, and shooter has turned himself in, hiring a taxi to deliver him with his gun and knife in a 12-minute ride to the police station.  The terrorist got a receipt.  Always, always get a receipt.
2022-08-12 Residents from the Arab village next door threw Molotov Cocktails over this security fence, aiming to injure residents of these homes in my Jewish village in Samaria. This was around 11:30 pm during Shabbat, on the 12th of August.
"Every Jew is raised to think it's his moral obligation to help and love the weak and the underdog." – Jackie Mason, Jewish comedian.
Please join me in praying that Israel will continue to find healthy ways to survive with as little harm to Israel's enemies as possible.