16 April 2023, Israel:  A minority segment of Israeli society has loudly and violently protested the loss of leftist power in the judicial branch, as is proposed by new legislation in the Knesset.  There have been problems; some protestors have crossed the line beyond "peaceful resistance," and some police have been heavy-handed with brutal tactics to beat and jail the demonstrators.
Meanwhile, the discussion continues in the Knesset and the bill is being edited.  All these are signs of thriving democracy with the voters represented in the parliament.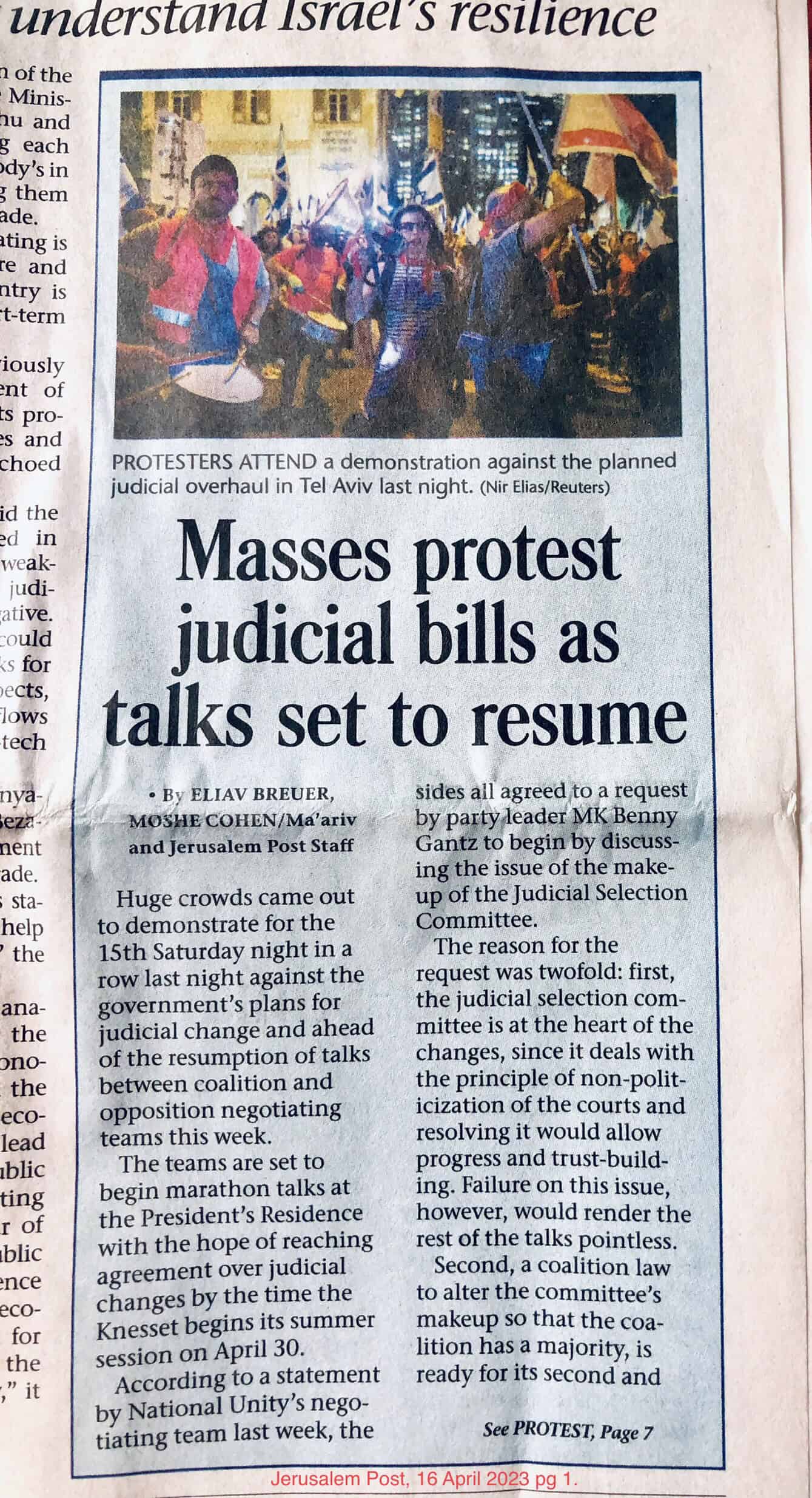 Please pray for peace in Israel.