6 Oct, 2023, Samaria:  This week I was invited to direct a group visiting from overseas that wanted to visit Joseph's Tomb and the ancient site of the Tabernacle at Shilo.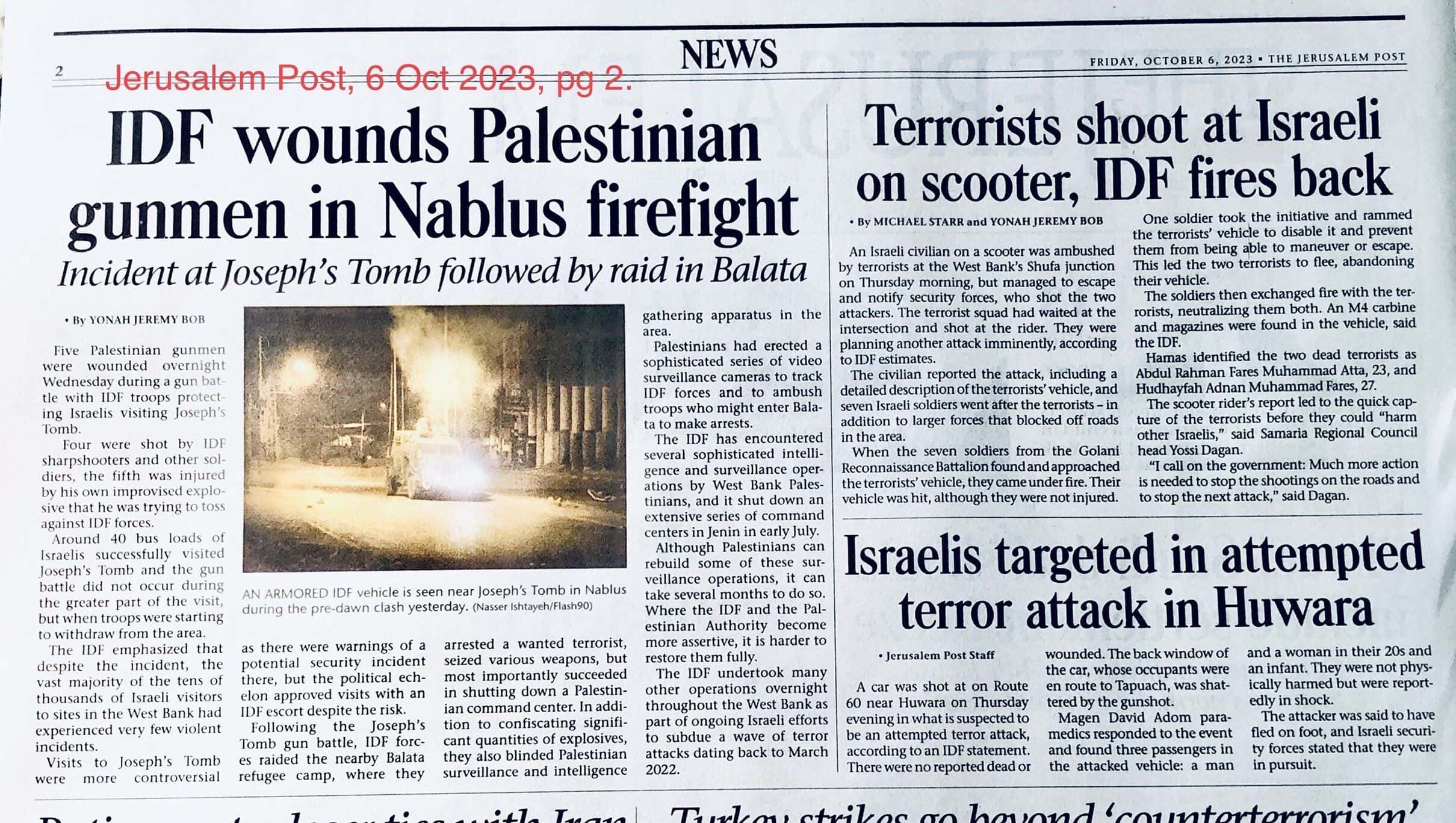 Jerusalem Post, 6 Oct 2023, pg 2.
I cautioned them that because of the situation currently, we would not be able to visit the tomb where Joseph's bones were laid after Israel brought the bones up from Egypt. We would however need to drive through the general area near the tomb.
We could visit Shilo but since it's along Route 60 we need to do so with someone who knows the area well, to avoid the risks from amongst the Arab settlements along the route.
While we were in Shilo, they had red heifers on display!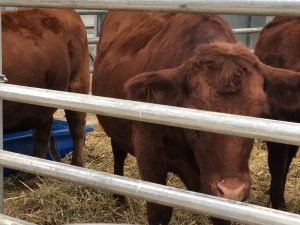 Now we see that in two days since, there have been several attacks, both at Joseph's Tomb, and also along Route 60. There was also attacks in Huwara, and as reported on page 1, a clash in Tulkarm where a handful of Border Police officers were harmed.