18 May, 2023, Chomesh, Israel: Lead politicians Gallant and Smotrich have reached an agreement to officially confirm the village of Chomesh: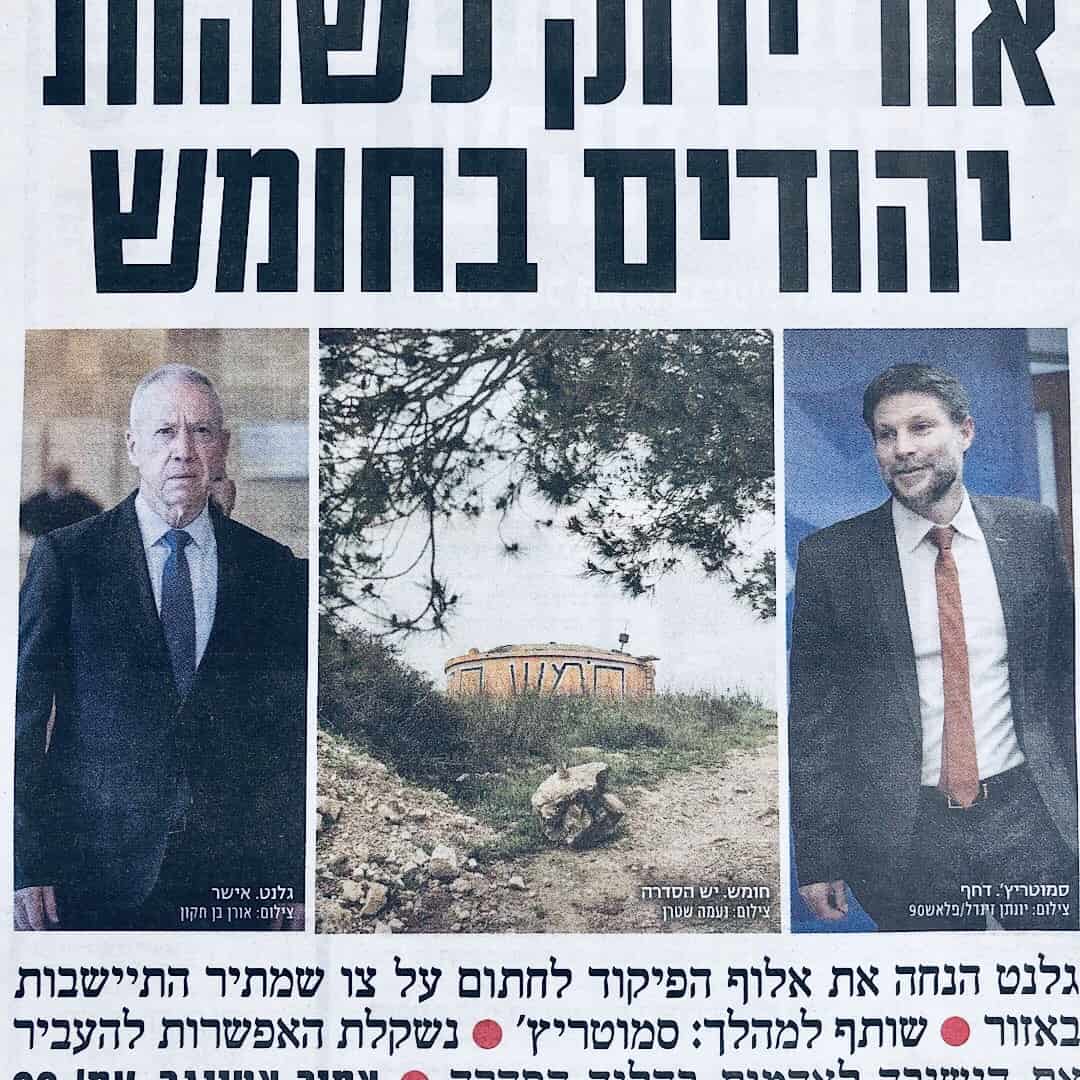 It's always a blessing when the government of modern Israel officially affirms a Jewish village in Judea and Samaria.
Without going into the specifics about every village, here's an overview of the complexity:
Some Jewish villages were built on parcels of land that was bought and paid for, to an Arab family that had claimed ownership.
Some were authorized by an prior Israeli government – and trouble may come if a subsequent government chooses to not uphold their agreements with Jewish citizens.
Generally, land in Judea and Samaria was won in defensive military conflicts, in which International Law states that the defender keeps land that they win, while following strict rules to establish who is the aggressor and who is the defender.
Please pray, as we seek to accomplish our work in troubled times and places.